Thursday, December 3rd at 10AM PST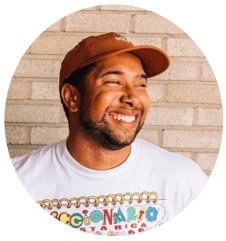 Join us for a live interview with Social Media Specialist Alex Lewis.
Seth Bridges, Rival IQ's founder and Head of Product and Marketing will interview Alex, Adweek's "Hottest Content Marketer" for 2020. Alex brought Jeni's Splendid Ice Creams to the number one spot on Rival IQ's latest social media engagement report for food brands.
Alex will share his secrets to splendid social media, including how Jeni's structures their team and prioritizes the company mission of putting good into the world. Plus, we'll take your live questions during the webinar.
Can't attend the live session? Sign up anyway and we'll email you the recording.