Thursday June 27th @ 10am PDT / 1pm EDT
There are millions of professionals with purchasing power actively engaging one another on LinkedIn, so why is it so difficult to crack this potential lead-gen social media source?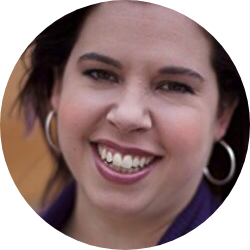 We've got Sr. Content Marketing Evangelist at LinkedIn, Amber Naslund, joining the DDM Webinar series to talk all things authentic B2B marketing on LinkedIn.
With host Seth Bridges, founder at Rival IQ, Amber will walk us through:
Top insights from working at LinkedIn, including getting brands the success they're looking for
Marketing, Learning, Sales, and Talent platforms within LinkedIn
Organic versus pay-to-play content (and how to do both, well!)
Tons more, plus your questions LIVE
Grow your brands' authority, trust, recruitment efforts, and most importantly client base, by unlocking the potential of this tough-to-crack social platform.
This is not a webinar you want to miss!
Can't attend live?
Sign up anyway and we'll share the recording with you.